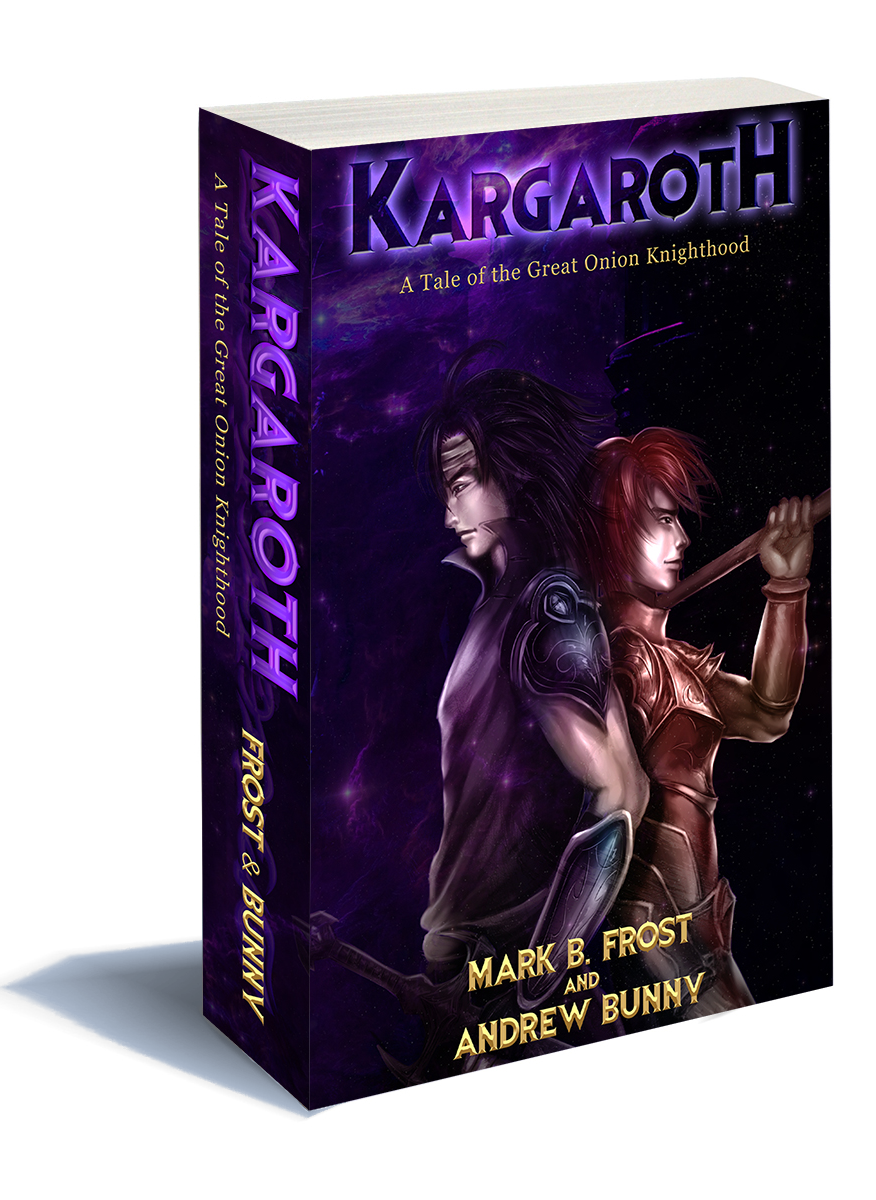 Now available as an official release, we are pleased to present ...
Kargaroth:
A Tale of the Great Onion Knighthood
Follow the adventures of our Lord Councilor Atheme Tethen from his early days, when he first established himself by defeating the dread Daemon of Ducall Forest.
But for the first time learn the rest of the story. Learn how the Daemon was not simply defeated, but instead became Lord Atheme's greatest ally, serving his will and vanquishing Felthespar's foes until he became not only our legendary Destroyer, but even our Champion, ruling alongside Lord Atheme on the Grand Council.
Suffer with Lord Atheme as the man he considered his best friend, his most trusted advisor, turns to dark forces long declared taboo. See the might of his will as this betrayal puts our very world in danger, and Atheme Tethen is forced to face against the most powerful monster to ever set foot on Morolian soil, a monster of his own making.
Ebook is FREE through January 8th, 2019!
Obtain your copy here:
Ebook
Hardback