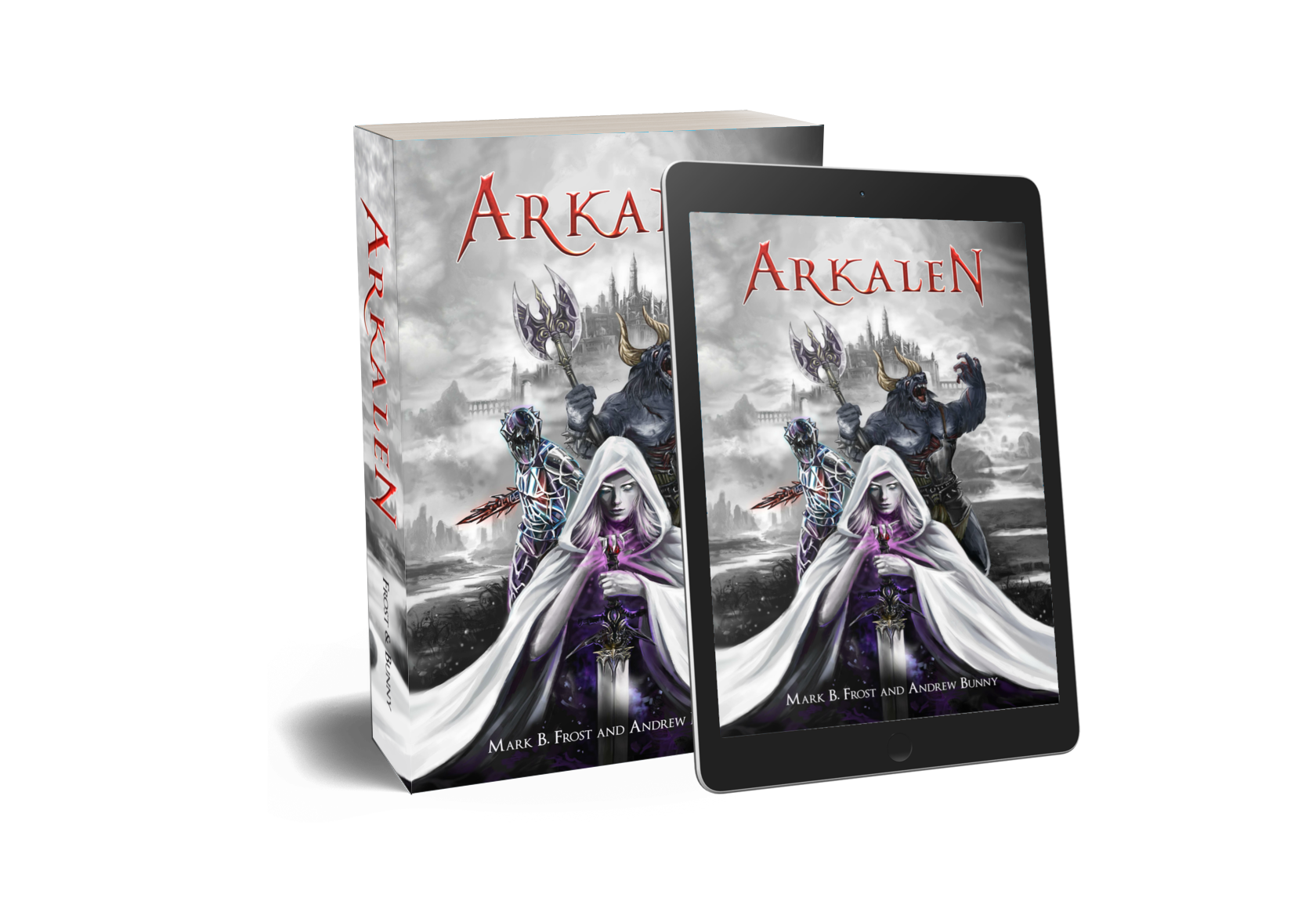 Now available as an official release, we are pleased to present ...
Arkalen

Join the adventure of our Lord Champion Abaddon Daemon as he returns to the southern continent of Arkalen to seek out fresh dangers.
Alongside Lords Cildar Emle and Myris Phare, Abaddon's quest for sport turns into a calamity that even he could not have foreseen, as the Felthespari pilgrims are engulfed in a war between the Wisdoms and Godbeasts, travelers from even more distant lands in the outer planes of Elysium and Gehenna.
Though none are fully aware of it, the greatest threat plaguing Arkalen is not even these divine furies, but rather a mysterious white-garbed priest who roams the land, carrying about the bidding of some unseen master. Can our heroes unravel this new threat while holding off warring deities? Or is this adventure too much for mere mortals, even the mighty Abaddon Daemon?
Ebook price has been slashed permanently to only 99 cents!
Obtain your copy here:
eBook
Hardback
If you love it, we hope you'll buy one of our lovely hardbacks for your bookshelf! Either way, we hope you'll reach out to us @abaddononion on Twitter or Instagram! We love hearing from fans!